Venues
RFAA is very fortunate to have several venues where we display and sell our art. These guidelines will insure a happy and profitable relationship between you and our venue owners. Please note how sales are conducted at each venue and adhere to our guidelines.
To Prepare to Show at a Venue:
Check the Venue Calendar below for dates and themes. Change outs occur approximately every three to four months

Carefully read the requirements for the venue you wish to enter

Permanently write your name, title of the work, medium and your phone number on the back of each work you submit

Use a wire hanger with the wire loose enough to allow some give but not show above the work (NO SAWTOOTH HANGERS ACCEPTED)

Complete an Inventory/ Entry Form and bring with you (see FORMS ABOVE)

SIGN UP to Gallery sit (once for each time you bring art to a venue. You are required to gallery sit at Art Center East, up to a maximum of four times per year but may volunteer more if you desire. https://www.signupgenius.com/go/

IF YOU SELL A PAINTING in a venue directly (buyer calls you) please have the check for the sale made out to: Roswell Fine Arts Alliance and mail it along with a Sales Tracking Form (see FORMS ABOVE) to ATTN: Treasurer, P.O. Box 2084, Roswell, GA 30077. RFAA's Treasurer will deduct 20% commission and return a check to you for the balance.

PLEASE BE AWARE THAT all art taken to a venue must remain in the venue until the take down date. Early withdrawal of a work will result in a 20% of sale price penalty payment.
All artwork shown at RFAA Venues and Shows must be dry before it is submitted. No wet or tacky pieces can be accepted.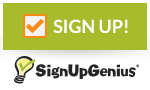 Our Venues:
Chattahoochee Nature Center: Chair: Arlyn Huntzicker: contact RFAA. Venue Address 9135 Willeo Road, Roswell GA 30075 – two sizes of art are accepted depending on which quarter we are showing. Large art (16 x 20 to 18 x 24) is accepted for our wall shows on alternating quarters and small art (16 x 20 or smaller) is accepted for our grids during all sessions. No glass is permitted but Plexiglas is okay. Wire hangers only – use loose wire positioned 1/3 from top edge of frame. Sales are made by the staff in the CNC Gift Shop, monthly check sent to RFAA treasurer who will send check minus 20% commission to artist. Themes: nature related and plein air. CNC may designate themes at certain times.

East Roswell Library: Chair: Susan Ritchie and Co Chair: Alle Craig: contact RFAA. Venue Address 2301 Holcomb Bridge Road Roswell, GA 30076 – small paintings (11 x 14 and 8 x 10) relating to children will be accepted at quarterly change-outs to be displayed in the children's area of the library. Note: Plexiglass only. Sales: Client contacts individual artist to purchase. (see directions above) Themes: see Venue Calendar.
Roswell Main Library: Chair: Sonja Allers: contact RFAA . Venue Address 115 Norcross Street, Roswell. Artwork is collected on Sundays from 2:30 to 4:30, hung on the next Monday from 10:00 to 11:30. Artwork from the previous show collected on Monday during hanging or on Tuesday at 10:00 am. Themes vary from show to show (see calendar for current theme) Buyer will contact the artist directly. (See directions above)

PLEASE BE SURE TO LET YOUR VENUE CHAIR KNOW WHEN YOU MAKE A SALE!!